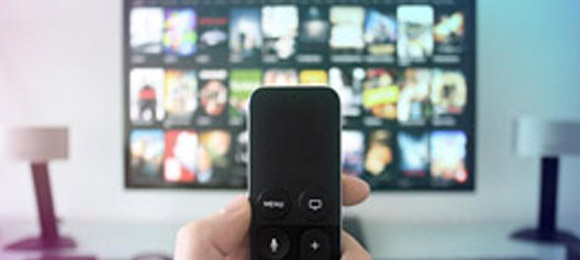 TV Advertising is More Affordable Than You Think
TV is the advertising medium that redefined everything. You don't need to be involved in the marketing industry to understand how powerful television can be for building your brand. Yet many brands feel that TV seems out of reach because they can't afford to reach their target audience.
The common line of thinking with TV buying is that to reach an audience at scale, marketers must buy on top tier networks, the most popular programming and must pay premium rates to do so. While there's nothing necessarily wrong with this line of thinking; hitting a wide audience means that you are hitting your target audience within the larger viewership. But is this efficient ad buying?
TV media buying is largely based on demographic data paired with market research. We use this data to help understand where and when your target audience tunes in.
It sounds complicated, but it's not. Innovative organizations, such as CTV Media, can free smaller brands and advertisers from the expensive trap created by the antiquated methods. We can move beyond blunt data to understand all of the characteristics displayed by your consumer and create a better map of who this consumer is and what programs they tune in to.
Budget conscious brands want the power of TV, but they don't want to spend their entire budget to reach consumers who aren't going to buy their product.
TV is affordable for these kinds of advertisers, by pinpointing exactly where their target audience is, and then looking at which programs and time slots offer the greatest value. This is where CTV Media can help.
So how can your business afford TV advertising?
Partner with an Expert – CTV Media is a media expert, with knowledge on all TV and video platforms. CTV acts as an extension of your media department. We are well versed in the ways to get your brand maximum exposure. You will get the best possible rates and help navigating the complex world of TV advertising. From research and planning software to CTV's library of historical rates, we are able to support you every step of the way. We embrace the advancements in media and incorporate traditional and cutting edge media platforms to connect your brand to your customers.
Plan for Success –
The strategies for building plans has become incredibly complex. Technology has provided opportunities far beyond the standard demographics such as gender, age and ethnicity. Social behaviors have provided specific psychographics such as attitudes, interests and ways in which to engage with your consumer. There is the option to approach the market programmatically or with addressability. Uniquely craft your plan to meet your goals using the most effective tools available. CTV's plans extend far past television and into various multi-media outlets:
* TV Everywhere (TVE)
* Online Video
* Video On Demand (i.e. HULU)
* Social Media Platforms
* Targeted Devices (laptops, tablets and phones)