Build brand affinity & drive loyalty
Live sports offer a unique opportunity for brands to align themselves with certain values and emotions. Many sports fans feel a strong sense of loyalty and pride towards their favorite teams, and brands can tap into this emotion by creating ads that align with the same values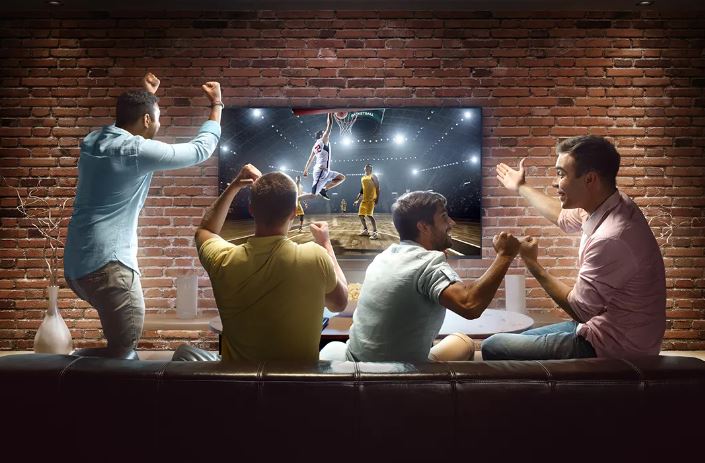 Let's face it:  sports fans are passionate.   Whether it's being faithful to their favorite team who can't seem to win a game, painting their face on gameday or arguing over who is the GOAT, the passion and loyalty of sports fans is second to none.   That passion drives motivation for consumers.     When a sports fan picks their team,  they tend to stick with it, which means that building brand affinity with sports fans almost assuredly makes them loyal repeat customers.
Sports advertising also comes with some big advantages, such as the ability to target specific demographics. Different sports have different demographics, which means that brands can choose the programming that best aligns with their target audience. For example, brands targeting a younger audience may choose to advertise during basketball or soccer games, while brands targeting an older demographic may choose to advertise during golf or tennis matches.
The numbers don't lie. Sports fans are engaged.
of traditional TV sports programming aired on cable*
people watched live sports once a month in 2023
of streaming sports delivery is on television*
Impressions streamed sports delivered in 2022

Ready to take a shot with CTV Media?

Send us a message and let us know how we can help.